YOU ARE THEIR WORLD. RETURN THE LOVE.
Isn't it time to invest in holistic veterinary care for your beloved pets?
Your pet gets only temporary allergy relief that keeps coming back with a vengeance once drug therapy stops. 

You are frustrated by countless vet visits and all the money spent addressing symptoms that never resolve. 

Your pet has a chronic disorder (like heart or kidney disease, metabolic issues, seizures, obesity, allergies, digestive problems, joint pain, emotional imbalances, cancer or dental disease) and you want a supportive, whole body approach.

You are hoping for a cure – a return of the body's chemistry back to the default – normal functioning. 

You want the straight talk on vaccines and which ones your pet actually needs. 

You are ready for an open discussion about non-toxic preventative care for your pet. 

You'd like your pet on better nutrition, but don't know where to start.

You want a different approach for your pet's future well being.

You are interested in home hospice support or special needs care for your pet. 

Your pet is fearful of going to the vet, you don't get out much….or you're just too darn busy.
 ——————————
Welcome to Idyllic Paws a house-call based, small animal practice dedicated to your animal companions and a holistic, individualized approach in patient healthcare.  I've helped many dogs and cats overcome illnesses, allergies, and other immune disorders, and go on to lead happy, healthy lives.
Healthy animals are happy animals…  They smell good, feel soft and clean, and just exude energy. They have a bounce in their step and are ready to take on anything.  Free of disease symptoms, these guys just shine. Their eyes are bright and clear, their teeth gleam, light dances off their coats, they are balanced in their every move, and they are a joy to be around.
If your goal is to have animals like this, which stay this way for many, many happy years, you've come to the right place.  With Idyllic Paws, savvy people just like you are discovering the best way to care for their pets.  I'd love to have you join the pack!  I will guide you, if you're willing to step off the beaten path with open eyes and a bold heart.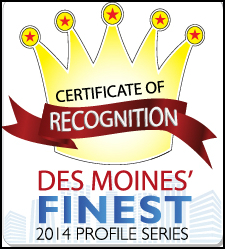 Your animals are counting on your choices to thrive.
It matters not whether medicine is old or new, so long as it brings about a cure. It matters not whether theories are Eastern or Western, so long as they prove to be true. – Dr. Jen-Hsou Lin